ORGANIC FOOD 4 THOUGHT
Growing Organic Foods
Growing
Tips
The Green Thumb Collection
"If we as a society are willing to have a preference for organic food, the farmer can pass on the savings." 
~ Robert Patterson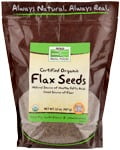 Price: Brown Flax Seeds Organic by Now Foods 2 lbs Seeds Flax Seeds (Certified Organic) – 2 lbs. Flax seeds are one of the oldest foods known to man. Remnants of flax seeds were found in an excavation in southeastern Turkey dating back almost 9000 years Today flax seeds are gaining consumer interest because of […]
Contact
Feel free to reach out to us with any questions. We are very friendly and always open to discussing new interesting ideas or opportunities.
Contact us